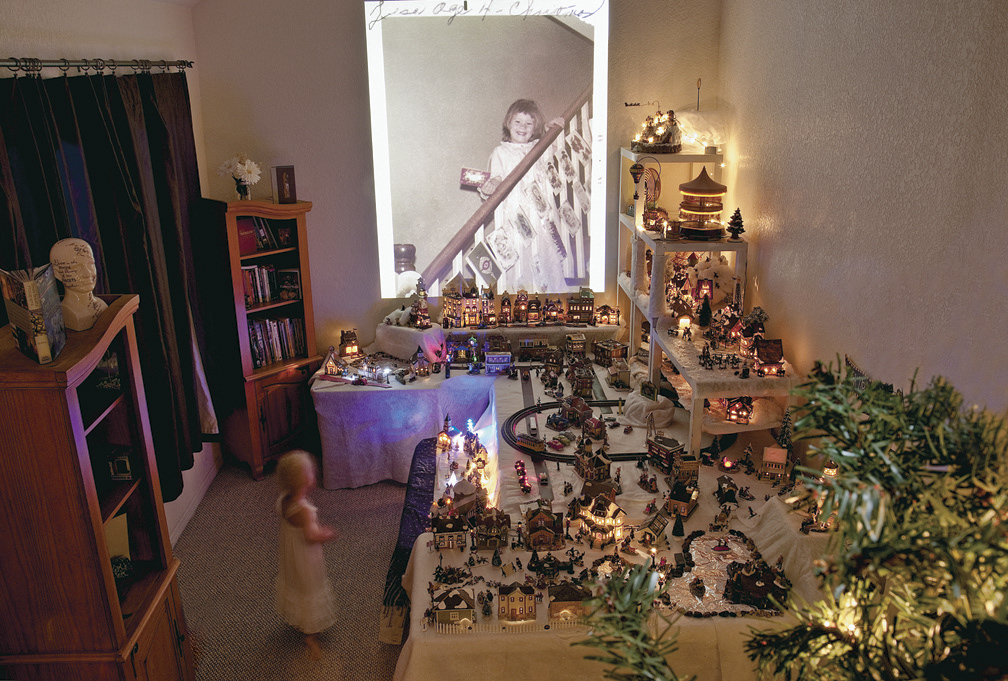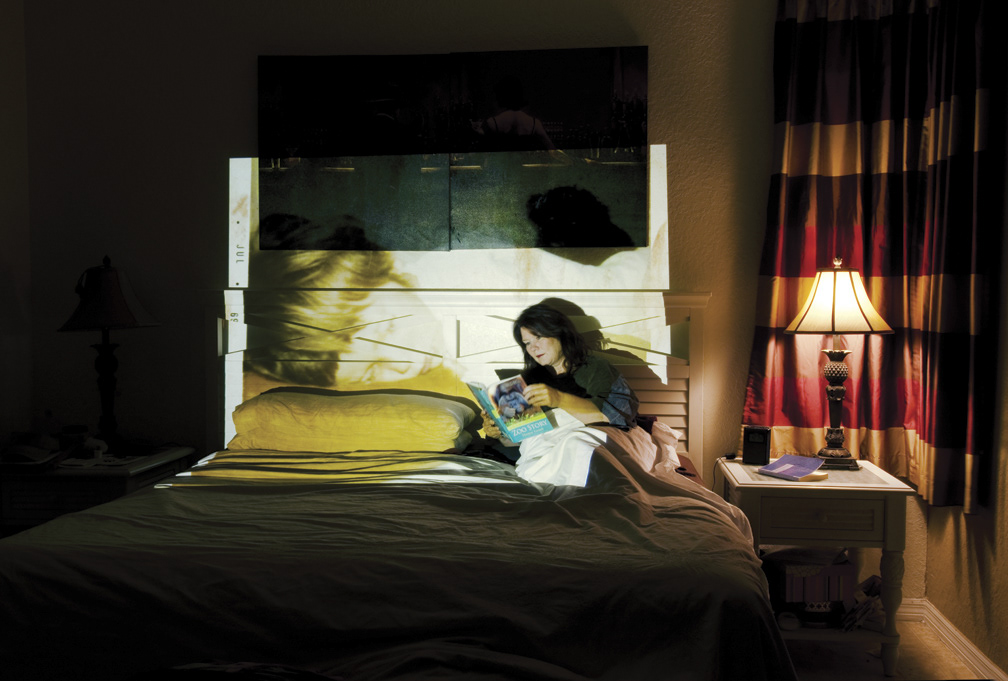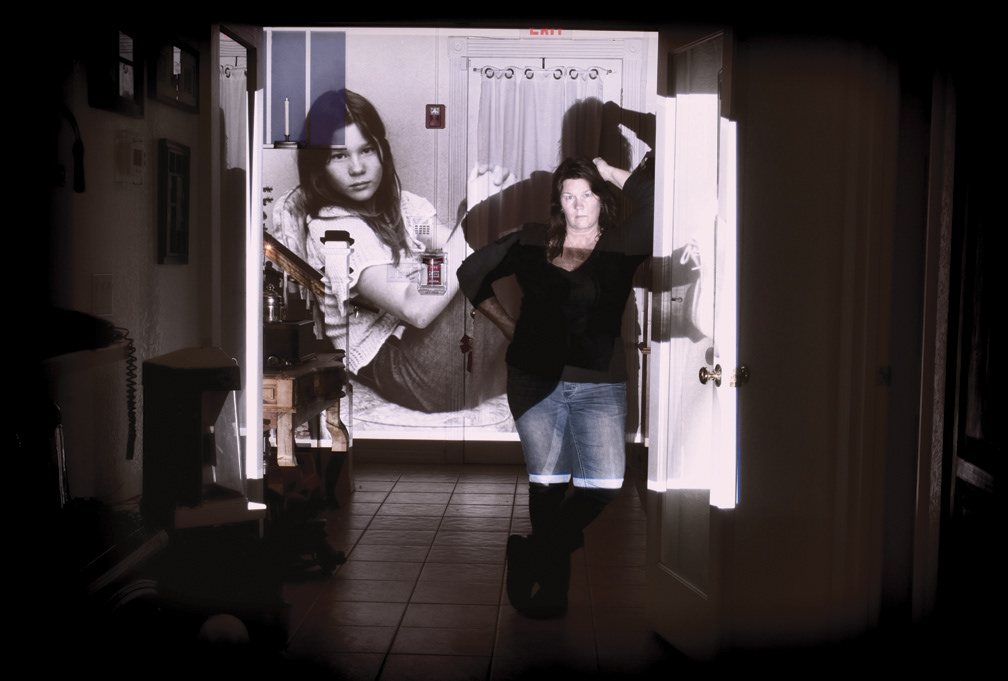 Lisa Sibley is a photographic artist exploring identity and nostalgia through objects of vernacular family photographs and self-portraiture. She investigates methods of discovering identity through memory, place, time, and finding the Other-self within; linking identity to the past and through the future.

Her current work, Now and then and back again, is an autobiographical narrative  underpinned by emotions that occur with the metamorphosis of identity. It is deeply personal and reflective, evolving out of an active engagement in the artistic process. The performance in front of the camera reveals elements of the personality not seen by the Self.  This work explores the possibility of resolving the foundations of self-identity by looking back through the family photo album.
Informed by the works of Gerhard Richter, Shimon Attie, Duane Michaels, and Christian Boltanski, she explores the relationship of photography to memory and nostalgia by using techniques such as double exposure, photomontage, and projection in order to reveal aspects of identity that otherwise go unseen. The nostalgic act of looking at and touching old photographs slows her process, sometimes to a standstill. As she became lost in time, she is able to revisit the where and when in the photograph.
As with the creative process or life itself, we must let go of preconceptions, allowing the process to work through us and with us; without forcing ourselves to be something we are not, realizing that the past informs identity but does not define it. By embracing the one or the Other we are becoming, we can move from the past, through the present and into the future unencumbered.
Lisa's body of work is intended to encourage the viewer to reflect and remember their own stories while reacquainting with their inner child; remembering to bring her or him along for the rest of the journey.